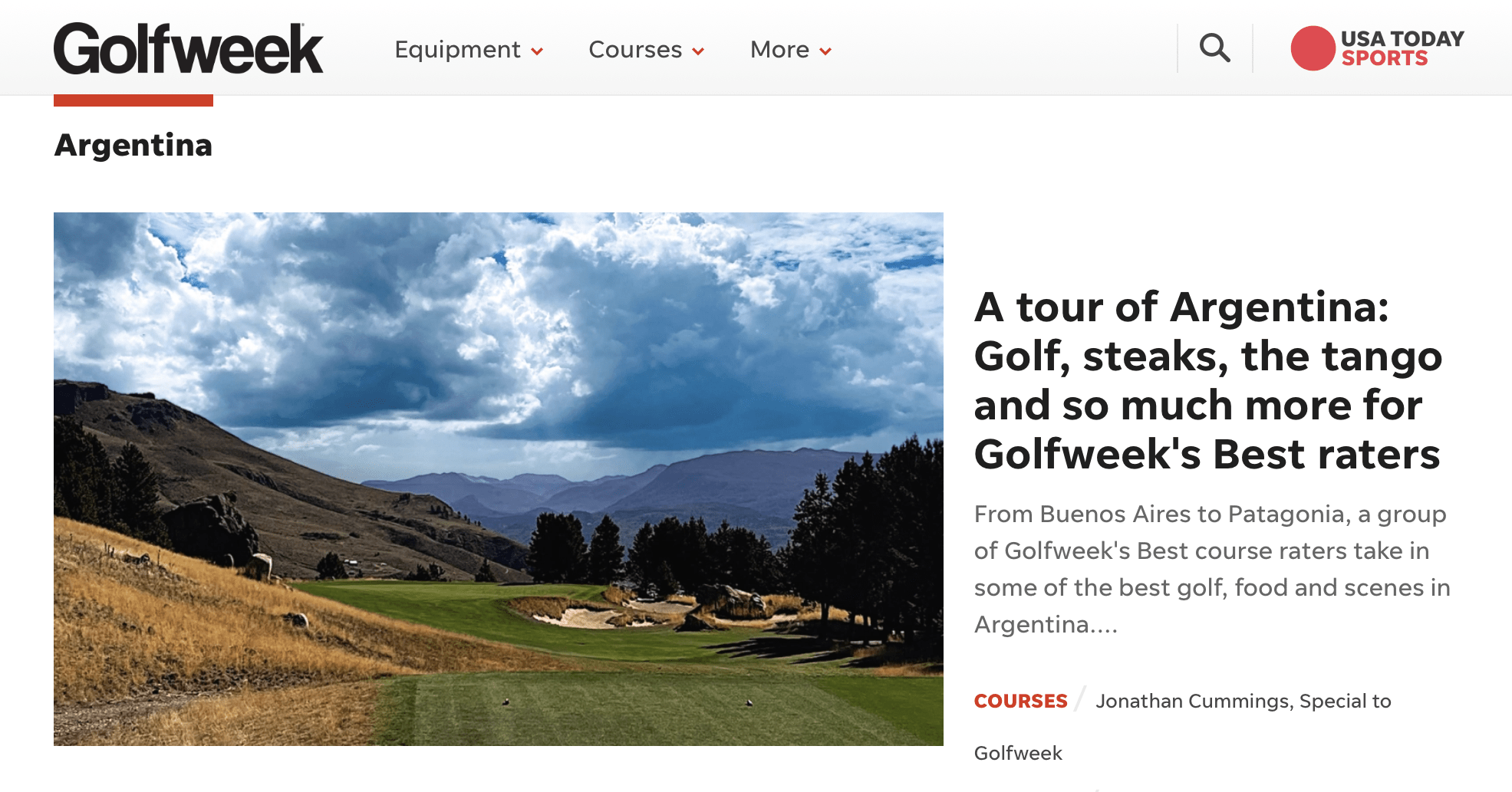 Last March, we hosted a group from the recognized US Magazine "GolfWeek". They enjoyed our Buenos Aires & Full Patagonia program.
We would like to thanks GolfWeek for trusting Patagonia Golf, to organize this first golf travel group to SouthAmerica and we invite you to contact us, we'll be pleased to organize your next golf trip of a lifetime.
Link to the full article HERE.
Review from the Editor:
"I brought a group of 26 golfers to Argentina and they had an incredible experience thanks to Patagonia Golf. Jorge and his excellent staff guided us around the country for 10 days playing 7 rounds of beautiful golf and helping us enjoy everything Argentina has to offer. I will be taking more golfer to Argentina in the near future. Thank you!"
Armand Cimaroli
Golfweek |USA TODAY Sports Media Group
Senior Director, Events and Rater Program
Photo of the Farewell Dinner of this amazing Experience… Jorge Peralta and happy clients.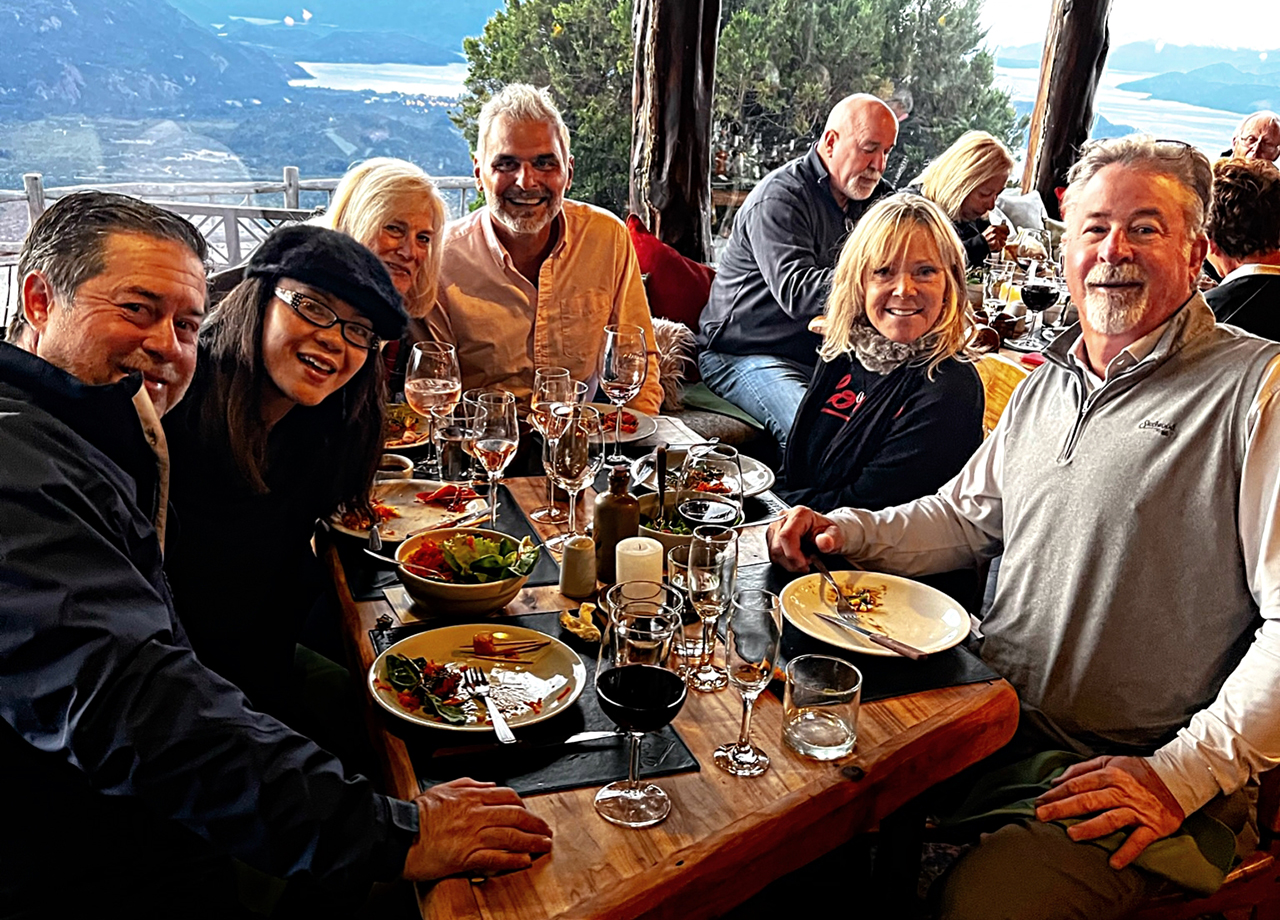 The Golfweek's Best raters take in their last dinner in Argentina at El Refugio, a restaurant perched on the summit of Cerro Otto. (Golfweek's Best/K. Lee)